Choose Lloydminster Collision Centre in Lloydminster for Spectacular Auto Body Work and Glass Repair
Situated on-site, the collision center here is your one-stop shop for meticulous bodywork. Our qualified
repair technicians restore wrecked and damaged vehicles from bumper to bumper. What's more, our
collision centre is highly experienced with the insurance claims process, and works to ensure
Lloydminster customers' claims are handled efficiently. We possess the skill and knowledge to renew your
vehicle, and bring it back up to manufacturer standards!
Just in an accident? We will get back to you right away, and will quickly get your estimate ready
for your insurance company.
The Body Shop at Ulmer is open Monday through Friday, and we want to make things easy. Call,
text, or email us and we will get back to you right away.
In addition to providing you with a free estimate, our highly trained technicians will help
facilitate your claim by working closely with your insurance company. For added convenience,
be sure to ask about our pickup/drop-off service, after-hours drop-off, and rental car
service! Give us a call at (306) 825-8866
Insurance Claims Assistance
Our estimators check your vehicle for surface and hidden damage and work directly with your
insurer to completely repair your accident damage.
Glass Replacement and Repair
We repair glass chips and offer full windshield replacements for any make or model.
Custom Body Painting
Our talented paint shop can bring your creative urges to life on your restoration, or unique
customer vehicle paint design.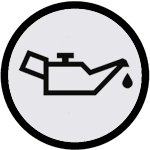 Cosmetic Services
Revitalize and treat your car or truck to a 'day at the vehicle spa!' From power polishing to
detailing your ride as clean as the day you purchased it, our detailing centre can do it all.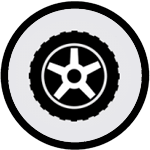 Fleet/Industrial Services
Special services available for your commercial fleet vehicles, prioritized to minimize downtime.
Vehicle Rentals
A full line of pickup trucks, sport utilities, and runabouts is available at preferred rates
from TruCar rentals. No need to walk while your vehicle is being repaired.
Customer-Focused Service Every Step of the Way
When you visit the body shop at Lloydminster Collision Centre, you can expect all-star treatment.
Located on-site at our dealership, Lloydminster drivers can come to us directly for body repairs,
painting, and aftermarket customization. Our collision centre is comprised of highly trained and
certified technicians, ready to tackle simple modifications and complex overhauls alike. We complete
body work for vehicles of any make and model, and utilize genuine GM parts to restore Chevy, Buick, GMC,
and Cadillac vehicles. As a reputable collision centre, we work with Lloydminster customers and
insurance companies to repair damage and complete cosmetic work within a reasonable time frame. No one
wants to find themselves in the middle of the insurance claims process, let alone an automobile
accident. That being said, our on-staff adjusters provide a sense of direction for customers, and answer
any questions they may have about the insurance claims process.